GLOBAL LEADERSHIP COACHING is Willa Hallowell's brand of coaching. It better enables executives to adapt, communicate, lead, build relationships, and negotiate – globally.
This is the only brand of leadership coaching crafted to be global-minded in content and delivery. It is not a Made-in-America product that's "global" merely because it's distributed across borders.
Read former coachees' testimonials for GLOBAL LEADERSHIP COACHING.
The Learn More button will bring a response from Willa Hallowell. Or phone her at +1-917-337-0985.

WILLA'S GOALS FOR GLOBAL LEADERSHIP COACHING ARE…
An expanded and more versatile global leadership repertoire
An enhanced set of competencies for leadership across cultures
More respectful, productive relationships with diverse colleagues
Self-correcting behavior when encountering an unfamiliar culture
Effective, accelerated transitions into new roles and environments
Capacity to deliver intentionally sophisticated leadership worldwide.
WHAT MAKES OUR GLOBAL LEADERSHIP COACHING DIFFERENT?
Willa Hallowell Coaching is distinguished by its coaches. Helping global executives acquire new competencies requires coaches with years of international corporate leadership experience. It thrives when coaches haven't merely worked abroad but also have lived abroad over extended periods of time.
Willa Hallowell's coaches have that experience. So they understand that businesspeople from different cultures have widely differing reactions to the idea of partnering with a leadership coach to enhance their capacities. Because of their wide global experience, our coaches are able to culturally calibrate their deliveries to resonate with each executive's cultural perspectives.
The executives and managers we've coached report significant increases in their ability, together with colleagues from different cultural backgrounds, to contribute to their company's bottom line.
Read former coachees' testimonials for GLOBAL LEADERSHIP COACHING.
Access ADDITIONAL INSIGHTS about Willa Hallowell's global leadership coaching.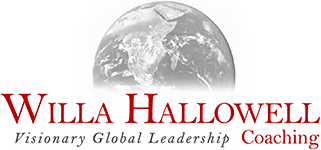 HOW WAS
GLOBAL LEADERSHIP COACHING

DEVELOPED?

For genuinely global leadership coaching to deliver enduring value, we pay attention to the needs and personality of our coachee – and within each locale to the nuances of the coach-coachee relationship; to our coaching's overall approach, pacing, content, and process; and to the values, practices, and social expectations that underlie commerce within that locale.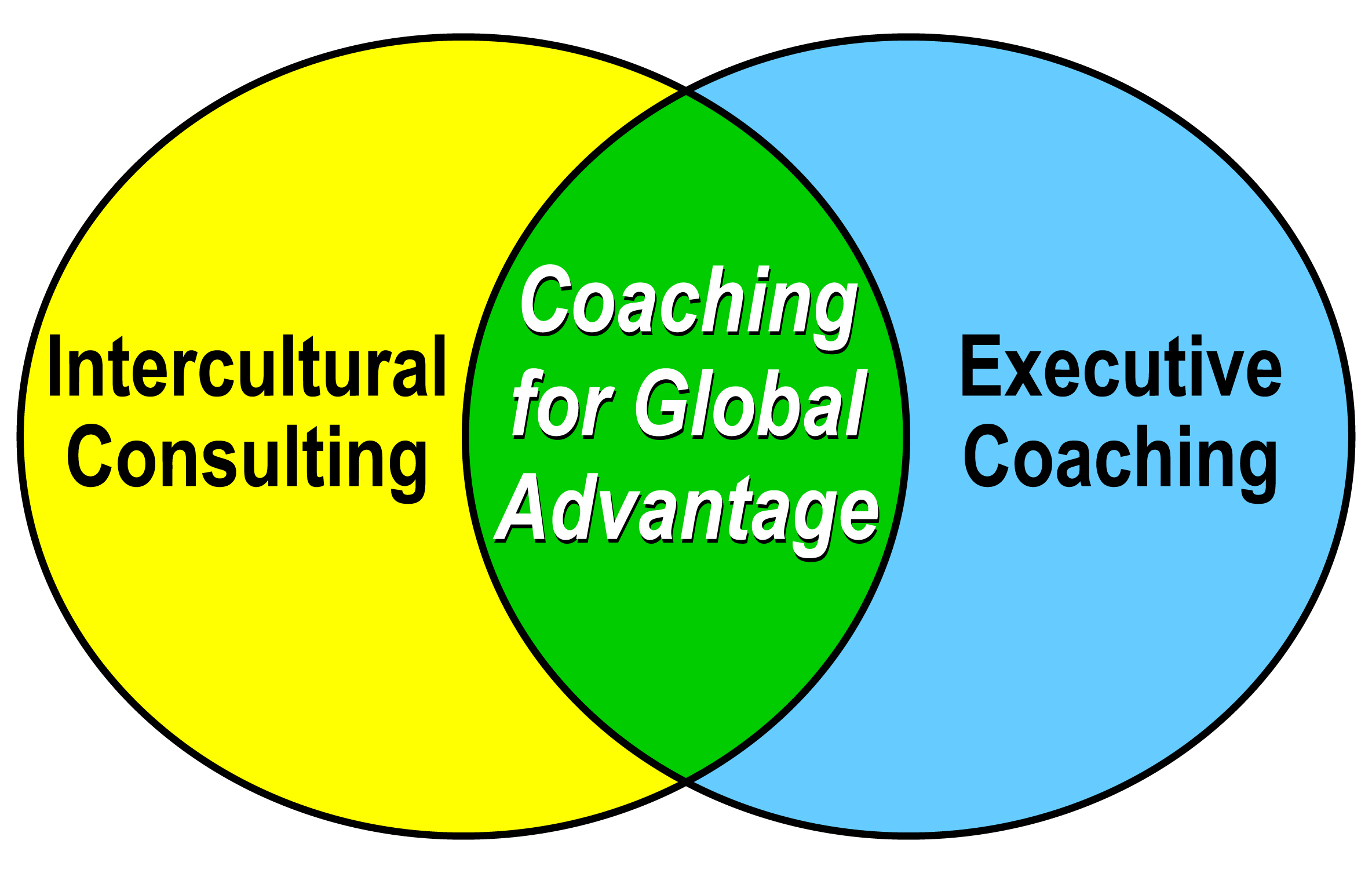 That's why two professions — executive coaching and intercultural consulting — have made indispensable contributions to global leadership coaching. Those two contributions have yielded Willa Hallowell's unique brand: GLOBAL LEADERSHIP COACHING.
Read a short article entitled What Is Intercultural Consulting?

WHAT MAKES GLOBAL LEADERSHIP DIFFERENT?
Executives who have proven successful at home discover that, abroad, there are differing expectations about leadership and management. In fact, there are subtle variations in all types of relationships. New global executives question old beliefs: How does delegation of authority work? What's the practical meaning of "deadline"? How do people get promoted? What are the steps in decision-making? What priorities should my business embrace?
To be an effective global executive, one must be equipped with an expanded set of competencies. One also needs personal qualities such as being open-minded, flexible, resilient, and slow to criticize. That's because cultural differences are hidden in the nuances of relationships, obscured by politeness and face-saving. Therefore, one can discover too late that he or she is sharing objectives with others who have very different ideas about how to attain them.
Since the early 1990s, Willa Hallowell has addressed questions such as these: What are the global competencies that, most often, executives need to expand? And how can we best help global executives to acquire them through our GLOBAL LEADERSHIP COACHING? We pursued answers as we coached hundreds of corporate executives from across six continents.