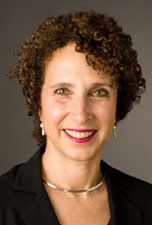 Willa Hallowell
Willa Hallowell's dedication to understanding people and societies different from her own was inspired by childhood sojourns in France and Italy, experiences that led her to obtain a master's degree in anthropology from the City University of New York. To engage directly with other societies, she left academia and became a photographer, living with and documenting the cultures of Panamanian Cuna Indians, Louisiana Cajuns, and French peasants. Willa is fluent in French and conversant in Italian; she has studied Farsi and Portuguese and is now mastering Spanish.
Seeking new ways to apply her anthropological training and overseas living experience, Willa seized an opportunity in 1990 to deliver cultural training for expatriate families. She soon joined cross-cultural authority Dr. Cornelius Grove in a business partnership, GROVEWELL LLC, known for its empathic, impactful, culturally-calibrated development of global leaders as well as expatriates and their families during international transitions.
As a GROVEWELL partner across three decades, Willa developed the exceptional quality of GROVEWELL's global leadership and expatriate coaching practice. Leading an international community of coaches, she had the privilege of collaborating with and learning from nearly 100 senior professionals from an array of cultures. Even before completing the demanding year-long course offered by New Ventures West, certifying her as an Integral Coach, Willa had already become a sought-after coach. She has personally coached hundreds of leaders (including C-Suite) of global corporations such as Johnson & Johnson, Chanel, and L'Oréal.
WILLA HALLOWELL COACHING is now carrying forward GROVEWELL's reputation for coaching effectiveness. Willa's associate coaches across the world are all well known to her, having served as GROVEWELL's coaches for many years. On this website you can read their biographies as well as testimonials for the enduring effectiveness of their (including Willa's) services.
As a leadership coach, Willa accompanies executives on their journey to become visionary, globally masterful leaders. Her decades of experience supporting leaders from international backgrounds informs her coaching with a blend of rigor, compassion, and cross-cultural savvy. Recipients of Willa's coaching gain higher levels of self- and other-awareness, including awareness of the global business ecosystem and its trans-cultural social networks, and heightened ability to respond wisely to unanticipated challenges.
Willa is married to Christopher Hallowell, a professor of journalism at Baruch College and the author of several books and many magazine articles. They live in a Victorian brownstone in Brooklyn, NY. Their daughter, Maggie, works with developmentally disabled adults in the Berkshires of Massachusetts. Their son, Matthew, is a U.S. Foreign Service Officer currently posted to Sarajevo, Bosnia-Herzegovina, where he lives with his Colombian wife, Valeria, and Willa's beloved grandson, Tern. Willa remains deeply interested in other cultures and travels abroad at every opportunity, including annually (except during Covid) to France and Italy to visit friends and family. As well, she always enjoys cultural immersion experiences in other regions of the world.
To contact Willa, please use the

LEARN MORE

button on this page.